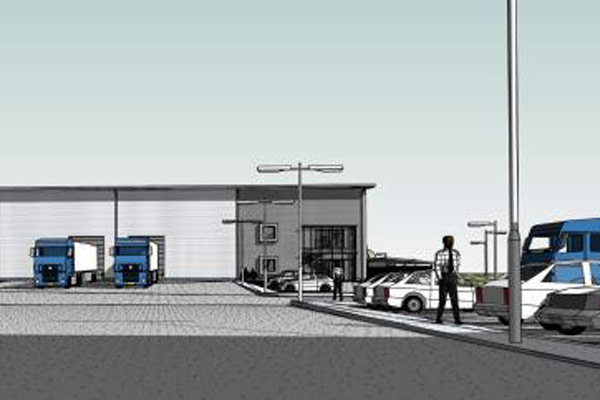 Posted On
The construction of four new dedicated business units are underway at Faraday Business Park at Daedalus.

Due for completion in autumn 2021, the new buildings will comprise more than 55,500 square feet of employment space with unit sizes ranging from 10,000 to 22,000 square feet. They will be particularly attractive to businesses as features include vast nine-metre eaves, generous yards and the flexibility to arrange internal space in a way that best meets their needs.
Sustainability has also been high on the agenda with the highest energy performance rating, PV panels and capability for electric car charging all included as part of the scheme.
Mildren Construction Ltd have been appointed to undertake the construction work on behalf of Fareham Borough Council.
Executive Leader of Fareham Borough Council, Councillor Seán Woodward, said: "This is the next exciting step for us as we press ahead with our vision for Daedalus and strengthens our position as a premier location for aviation, aerospace engineering and manufacturing businesses. These new business units at Faraday Business Park provide a new, exciting location for businesses, helping to attract a range of employment opportunities for the Borough and surrounding areas."
Any businesses interested in the new units should contact the Estates Team at Fareham Borough Council on 01329 824587.
Back To News